Zool Startup Story (first 60 days)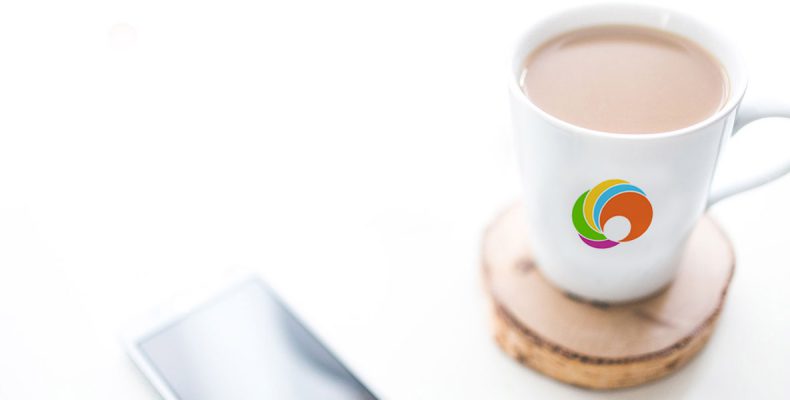 They say that the first 60 days in a company's existence defines where it will go in the next 6 months, just like the first 60 sec of your presentation will define if you can hold the audience for the next 18 minutes. We had a great start and even more, fun telling you about it as and when things happened.
This is for those who had enjoyed the Zool doodles and have been asking us to put the Zool startup story back up, which we put up during our initial days in the run up to the webby awards and Microsoft design challenge which we won thanks to all your support and encouragement ofcourse.
Day 1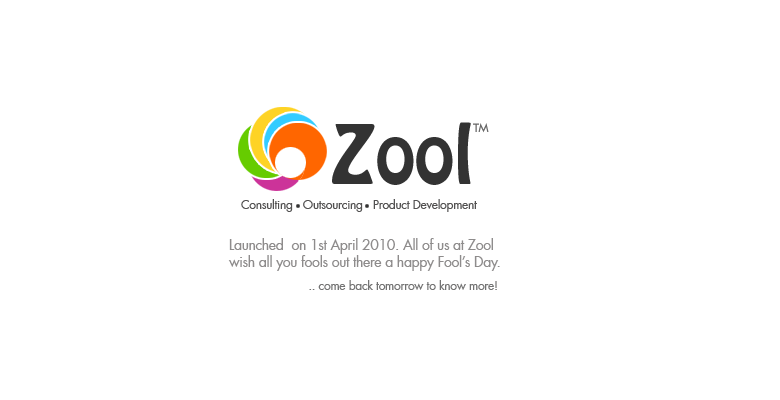 Day 2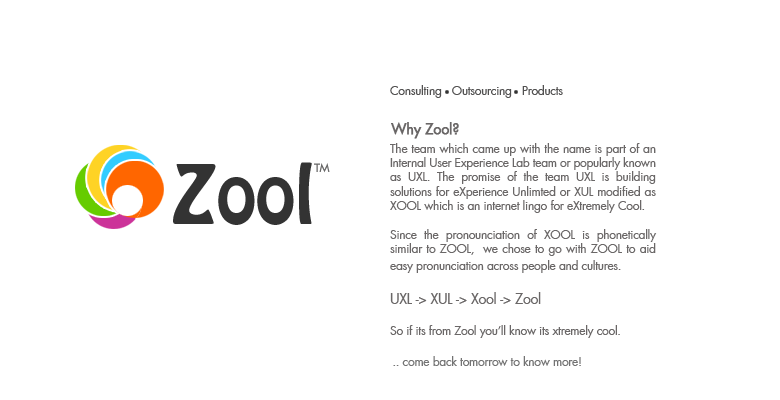 Day 3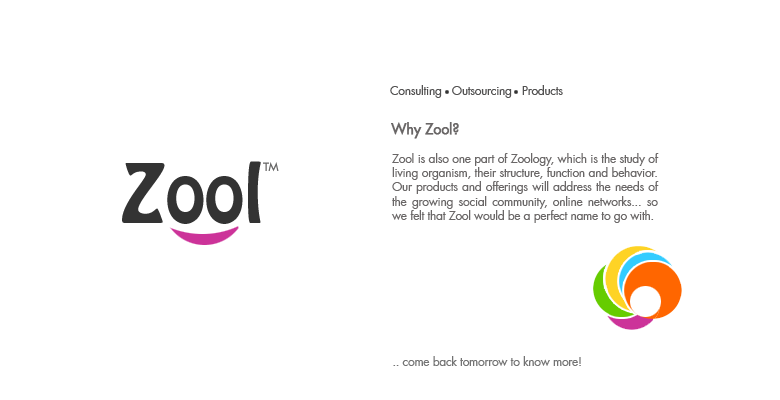 Day 4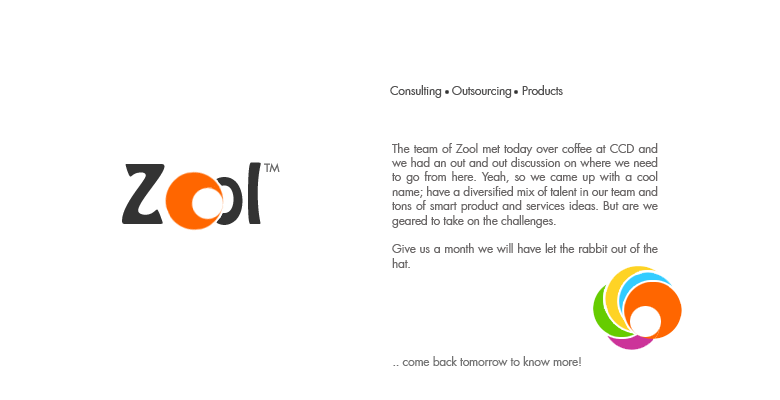 Day 5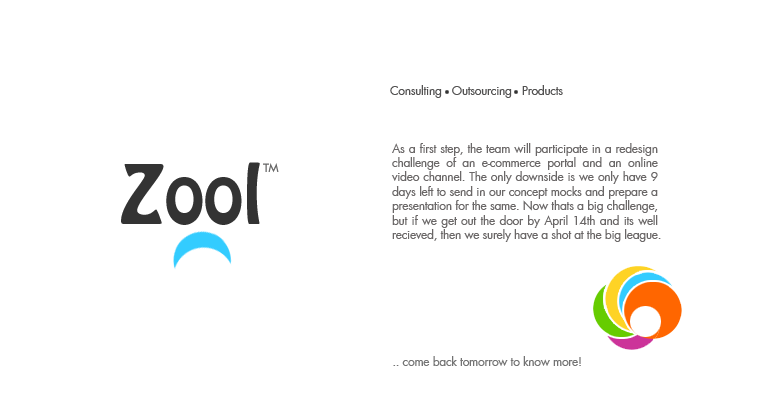 Day 6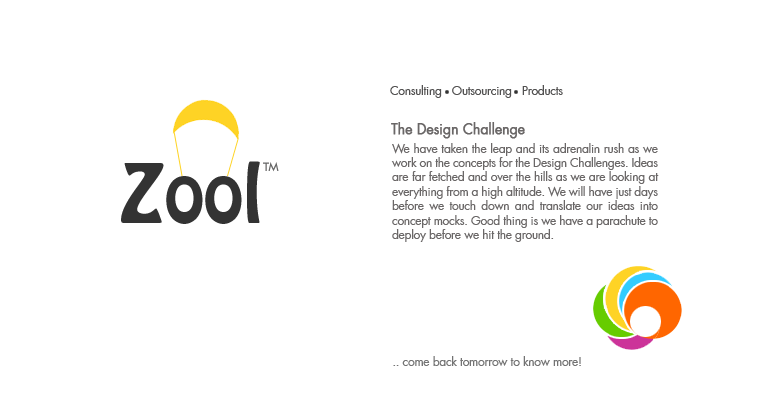 Day 7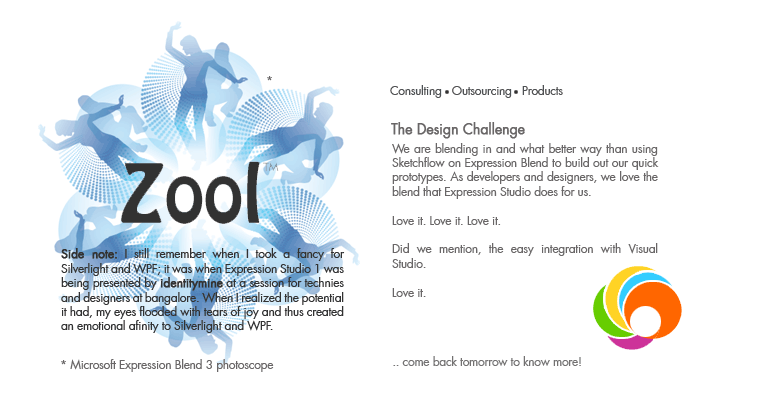 Day 8
Day 9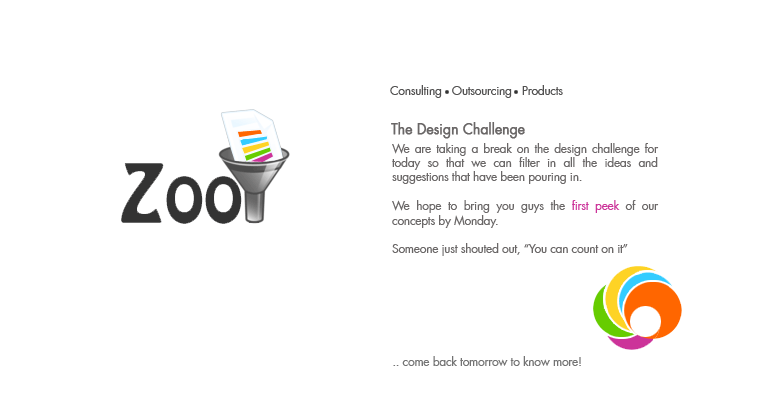 Day 11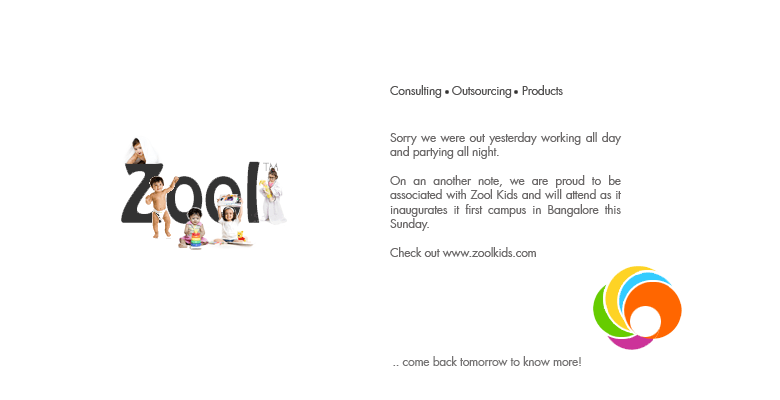 Day 14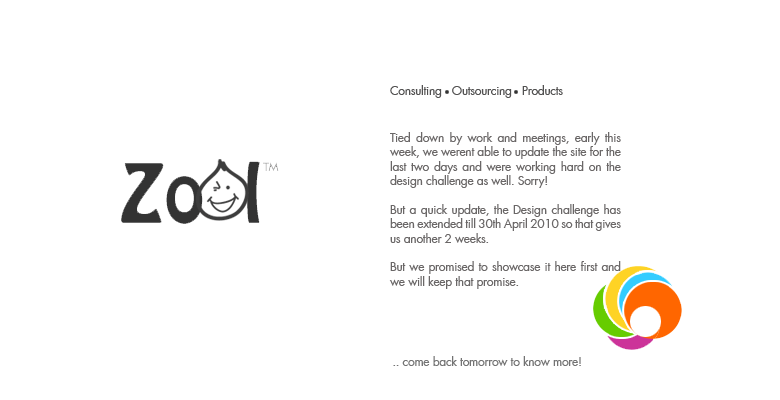 Day 24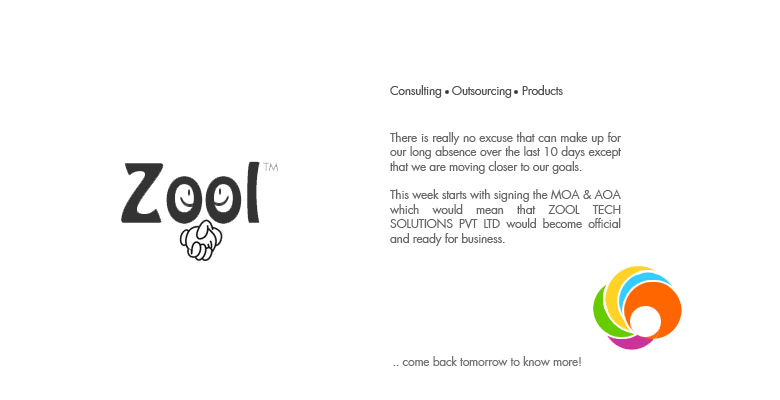 Day 35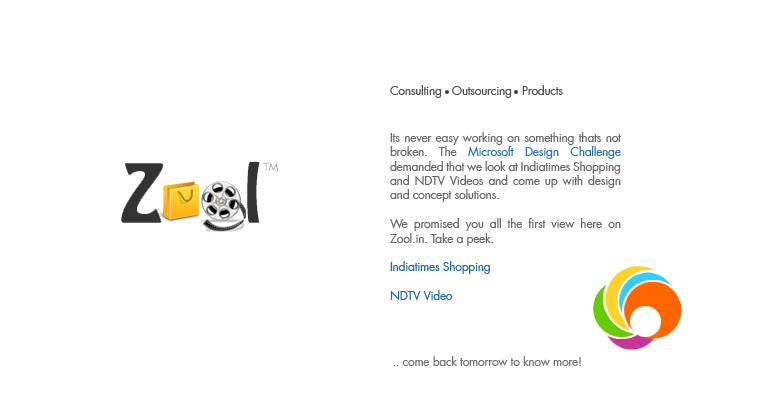 Day 40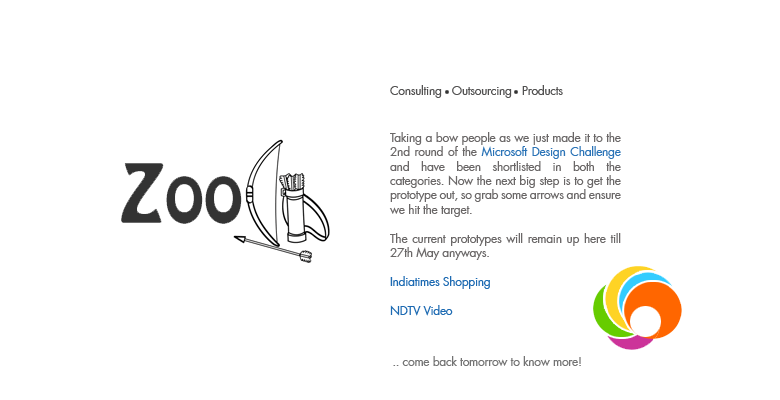 Day 44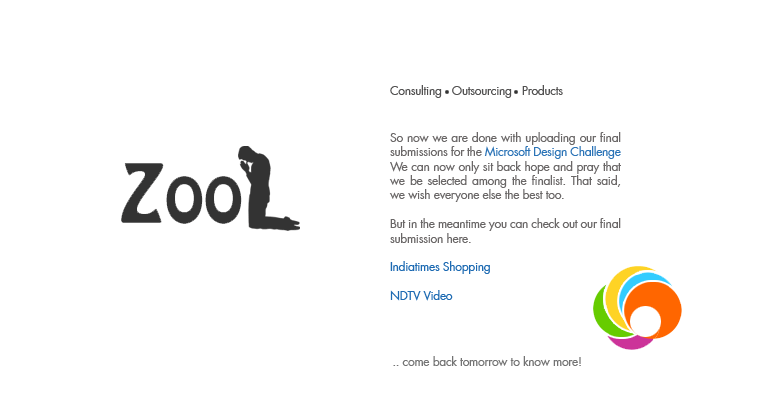 Day 52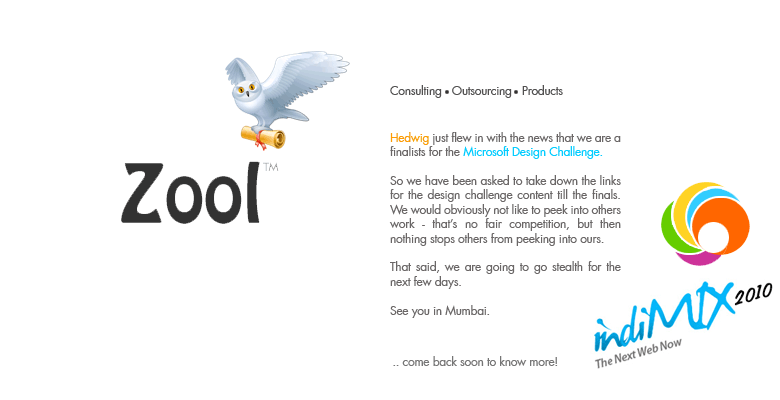 Day 58