Wacky Wacky World Cup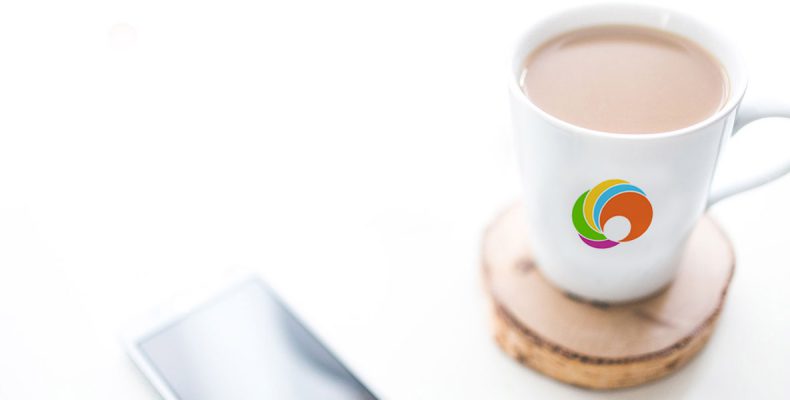 The world cup is one of the reasons we stopped blogging over the last couple of weeks, so many matches to follow and so little time to blog here. We must share some bits of our world cup experience here as we supported Brazil and even put up a World Cup Zoodle (or zool + doodle) in support of our favorite team Brazil. Of course many of us supported Argentina, Germany and Spain too, but Brazil had our hearts. Well after Brazil's shocking defeat against Netherlands, we even took off our World Cup zoodle dedicated to our support for Brazil that we have had here since the start of the world cup.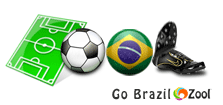 Second choice of team was of course Argentina but wait, if they won, we would have to see Maradonna in the buff. Naah, not a sight to look forward to or cheer Argentina for fans like me who have watched his great strides in the 1986 world cup, and who became so to say the Michael Jackson of football. I did follow his career after that in his games for Napoli and Barcelona, and enjoyed his game. But then do Argentina have a chance, since Brazil is already out, well Germany's Paul (the Oracle Octopus) predicts otherwise. So we will have to wait and watch the upcoming match.
For the second match of the day, we were full on support for Ghana – the only African nation left to win it for Africa, but got their waka waka taken out right from under them for no fault of their own. They played a brilliant game, and had the match ended in a 2-1 or only in the shootout, it would't have hurt the African nation so bad. Lets not take credit away from Forlan's brilliant free kick to rescue Urugay and give them a fighting chance. But then  to miss out on a last minute (extra time) penalty and then go on to loose in the shootout is really heart breaking. The final goal by the Uruguan was really cheeky given the tensed moment and Ghana deserved a save, but keepers can't be blamed. The real hero and man of the match got red carded for playing handball. Unfortunately – the world cup is not "this time for Africa".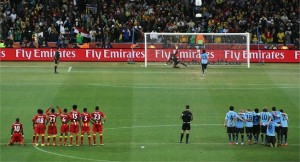 With all the other favorites except Spain out, its either Spain or Netherlands this time. No more favorites, but best of luck Argentina and Spain.