Wake up Mumbai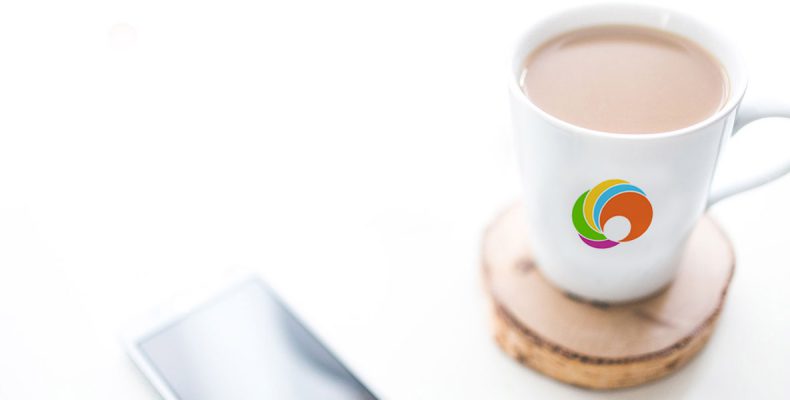 Zool will present its design ideas for the "Microsoft Design Challenge" – Online retail category this Friday (28th May 2010), so we spoke to the team that would present the ideas at Microsoft Indimix Live.
Rafi, Vikas & Bala – thank you guys for taking time to talk to us today. Hope you guys are well prepared for the presentation and we wish you all the best.
Let's jump into some questions that the panel of judges might ask you.
Q & A
Q. Seriously, why should you be selected?
Firstly, what we are bringing to the table today is more of experimentation and ideas but over the following days and months, we will work towards finding a more predictable model of how to integrate and build the User Experience and engagement models around our ideas.
The things that are truly great aren't invented in days they require many iterations and continued focus and that's what we are going to do. That's a good reason to be selected.
Q. Why would you choose Microsoft Platform over other platforms?
Well, for startups like ourselves what attracts us is the Microsoft Spark's incubation and engagement model that give us a great platform to participate, share and show case our ideas with new age entrepreneurs and allows us access to best of class tools, a complete host of services and support to prototype and beta test our ideas.
Microsoft offers an unparalleled  range of tools and services which is truly end to end. From say custom site decision engines with Bing, Azure cloud, Geo Mapping, Visual & Expression Studio, MS SQL, CRMs, MS Office & Share Point down to printable  Microsoft Tags. We do see Microsoft as the only software development partner out there who has both online and offline tools & offerings with seamless integration between these technology stack which puts tremendous value in our hands and allows us to not worry about the technology and how they will integrate but worry about the design and solution. The next generation of application will be born on the cloud no doubt, but also integrate on the cloud without the plumbing we need today to integrate them. Others may catch up, but Microsoft is on it (Cloud) now.
The other reason's we will find out over the presentation scheduled throughout the day.
Q.  Given the project, do you think you can take it on and execute it? And how confident are you that your design would drive more business for Indiatimes and why?
(How do you suppose Indiatimes will make money out of this?)
We did start discussing numbers on what it would take to execute and build a solid scalable framework. But what we do see is that it would take a long term engagement and continuous iterative development to actually roll out something like this. A significant impact on those numbers is the kind of deal you can cut with Microsoft in terms of using their power packed solutions and serverices.
Even without doing much but just focus on changing the User Experience, keep everything else same, the same backend, the same products… there is enough data in this area that states a proven increases in revenue by 15%.
Secondly, India is rapidly growing and has become the 5th largest economy in terms of purchasing power.  So we can only see exponential ROI if everything works the way it's meant to work – the impact would be historic.
Q.  What according to you are the challenges, an online retail company needs to overcome in this rapidly changing competitive business world?
Over the next few years we will see a host of User Experience ideas that completely change the rules that transcend devices, transcend websites and maybe even the retail model as we know it. Mobile phone and other hand held devices are such a tool in the hands of the user. The App Stores from Apple for their iPhone apps is a great example of things to come. As of now we can't collectively state the User Experience that will succeed or fail and how we can monetize this experience is still somewhat of a suspect statement.
Q. Why are you so sure that Social is the way for Indiatimes Shopping?
Social shopping is nothing more than using the wisdom of the crowd. No one is questioning the potential of the connected social user experience, but everyone is still scratching the surface on the ideas and execution, we see that user experience will be the key to some of the most profound ideas of what's possible out there. Many people list their hobbies in their profiles, which could trigger gift ideas.
Many who go to MySpace or Facebook to network with friends also would like to buy stuff in that social environment. But as of today, they can't.
We do believe that the online shopping experience shouldn't be confined within the four walls of the .com domain and being social is something that everyone is taking it for granted. So if you cant get them to come to you, you can go to them using the Facebook App model. Truly this is really a great opportunity for India Times to add that bit of social influence around their online shopping – business model.
And finally, what we are trying to get across today is that we don't want India Times to become a social networking company with a shopping site, but definitely be a social company with a social shopping site.
The meaning to be social today is not about building the stand alone social networking experience ground up but to look at the pipes and technologies that popular social networking sites are enabling to create that social experience.
Facebook's recently launched Open Graph platform and a host of other tools, those are such pipes.
Q. What are your thoughts on inventory management and trade workflow with the current UI design?
When you look at making actionable data available to user as a principle objective, we do see the role that inventory management can play for both users and retailers. Many a times users end up choosing products that have been taken off the shelves only to realise it's not available at check out or later only when refund for cancellation of order is done for reasons "stocks don't exist".
For retailers this could be an trigger to push their last say 10 items at throw away prices as end of sales offers or put items into a bid process. Dell made a killing putting up the details of discounted prices on twitter and making millions without spending a single paper ad. dollars. A good inventory management system would in fact initiate stock up plans and also give predictive sales forecast which helps stock up early.
Q. Which are the other companies that had participated?
Q. If you had to choose between yourself and Sapient who would you choose and Why?
Well one of our biggest fear was that Sapient would have a pretty girl on their team of designers and we would just have to throw in our towel, coz she would make us look really ugly on stage :).
But since there is none, the odds are more favourable now and if it boils down to personality contest then these guys, we can handle. 🙂
Good one. Thank you guys for sharing your insights. Once again all the best.